Weekend Escape in Coogee
Escape for that special weekend away.
Our idyllic Coogee Beach accommodation is the perfect place to unwind, relax and enjoy time together this summer season.
Just 15 minutes from Sydney CBD and Sydney Airport, Crowne Plaza Sydney Coogee Beach is beachfront accommodation at its best. With gorgeous Coogee Beach at the doorstep along with fashionable boutiques and award winning restaurants, you'll be spoilt for choice when it comes to filling your time. For those that simply wish to kick back and maximise their stay, our hotel has all the best facilities, including 24 hour room service.
Why not enjoy one of our newly renovated guestrooms? These coastal inspired spaces have brand new sleep-in worthy beds, refreshed decor and redesigned bathrooms. Marvel at spectacular ocean front facing views of Coogee in our Ocean View King Room with furnished balcony.
*T & C's apply for room types
The Weekend Special Includes
Accommodation
Accommodation for two adults
Buffet Breakfast
Buffet breakfast for two adults
Wi-Fi Included
Complimentary internet for all guests
Late 4pm Checkout
Late checkout, subject to availability
Multiply your points. Every night away
Now every night you stay will bring you closer to earning 4X Bonus Points.
Book now until 15 April and begin earning extra every night for stays until 15 May 2020.
Earn 1000 Bonus Points on your first night, 2000 Bonus Points on nights 2 - 5, 3000 Bonus Points on nights 6 - 14 or 4000 Bonus Points* on nights 15+ *for up to 100,000 Bonus Points
Fore more details visit ihg.com/4x
Electric Gardens Festival returns to Centennial Park
The 2020 edition to one of Sydney's most prominent festivals is back for it's fifth year. Expect a range of local and international bestsellers, including headliner British singer, songwriter and rapper Craig David. upporting artisit include DJ EZ, UK duo Gorgon City and Berlin duo.
The event will take place inside the Centennial Parklands on Saturday 22nd February adjacent to Robinson Drive. Tickets remain on sale through Eventbrite.
Guests travelling to the event have the option to take the 373 bus outside Arden Street on route to Circular Quay or alternatively make arrangements with the hotel reception to order a taxi.
Experience War Horse a the Sydney Lyric Theatre
War Horse is an unforgettable theatrical event which takes audiences on an extraordinary journey. Based on Michael Morpurgo's beloved novel, War Horse, which has now been seen by over eight million people worldwide, including an extraordinary journey through West End and Broadway.
The story captures the the clever bond between horses and humans during the first World War and is adapted from a novel for older children.
Tickets are on sale for 35 performances, including Saturday evenings between 15 February - 15 March 2020. To purchase tickets, navigate to the Sydney Lyric Theatre's website.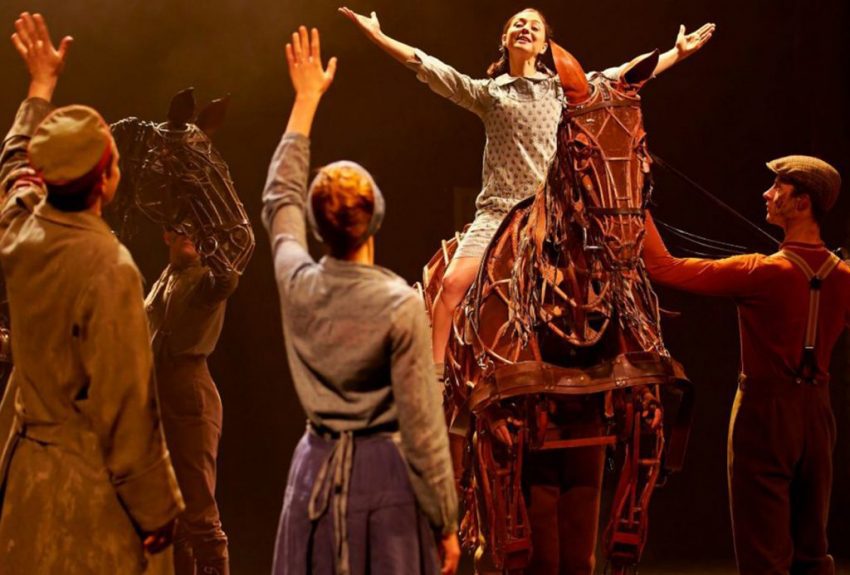 Days Like These Festival - Victoria Park, Sydney
Electronic music fans will be eager to attend the fourth installment of the boutique electronic music festival. The days proceeding swill be led by household names such as Nina Kravis, The Black Madonna and Richie Hawtin. Powered by Funktion-One sound across all 3 stages, this is the perfect event for any avid electronic music fan.
The event will take place at Victoria Park, Camperdown on Saturday 7 March.  Tickets remain on sale from $158 inducing fees and taxes via Eventbrite. For more details on transport options to the event, please speak with our friendly reception staff.
Pixies - Sydney Opera House
American alternative rockers from Bostin, Massachusetts, The Pixies, will grace the forecourt of the Sydney Opera House on Saturday 14 March as part of their Australian 2020 Tour. In June 2019 the band announced the release of their first new record in three yeas. Most recently news broke that the band will be taking Melbourne rockers RVG across the country for all dates of their massive tour. Sydney fans are in for a special treat as they will also get to see Rolling Blackouts Coastal Fever as well. Standard tickets are still on sale from $122.35 + booking fee. For more information visit the website of the Sydney Opera House.
Terms and Conditions
Indulge Your Weekend. Enjoy breakfast for two and a 4PM late checkout (based upon availability). Weekend check-in required (weekend varies by hotel). Cancellation charge applies. First night non refundable deposit will be charged to your credit card between time of booking and day of arrival.
Canceling your reservation or failing to arrive will result in forfeiture of your deposit. Taxes may apply. Failing to call or show before check-out time after the first night of a reservation will result in cancellation of the remainder of your reservation.
Newly renovated room and redesigned bathrooms are subject to room type, including King Superior Village View, Twin Superior Village View, Ocean View King, Ocean View Twin, Ocean Front King, Ocean Front Twin, Ocean Front Suite, Reef Suite and King Bayside Ocean Suite. Room type selection is available upon checkout on ihg.com
A Hotel for Every Occasion
We also have more than 6,000 IHG hotels in nearly 100 countries, we have the perfect hotel for every need.